Dedicated Through Service…. We Are
A global execution platform providing legal and professional services to commercial clients and U.S. federal, state and local government Agencies. We are focused, service-driven, LEADERS.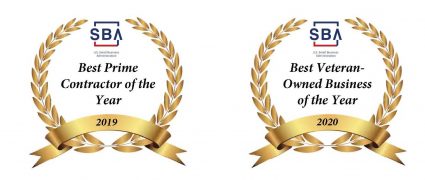 The Gilchrist Law Firm, P.A. ("GLF") is a global execution platform that delivers a multitude of legal and professional services to include real estate title, closing services, transactional services, legal consulting and support services to both private sector clients and Government agencies. Leveraging a diverse team of professionals, GLF provides our clients with exceptional, successful and reliable services.
Our real estate department has a distinguished history of providing real estate services to clients from all over the world. Headquartered at one of the most diverse cities in the country, GLF professionals provide an array of residential, commercial, real estate law and closing services for Buyers, Sellers, Developers, and Investors. With the capability to speak and write in multiple languages, our team makes the closing process transparent and seamless.
Our professionals have a history of honorably serving our nation through military service, which has translated to serving our nation as distinguished Government Contractors. As a Service Disabled Veterans Owned Small Business, GLF provides a multitude of professional services to Agencies including title and closing services to the U.S. Department of Agriculture; guardianship services to the Veterans Administration; and collection services to the U.S. Department of Justice and the U.S. Department of Agriculture.
Professional Staffing 

Services
We provide force multiplier administrative support and staffing solutions to agencies and clients nationwide.
Guardianship
We provide statewide, regional, and nationwide guardianship services to our nation's Veterans.
Title and Real Estate Services​
We provide real estate acquisition services for residential, commercial, agricultural, and public lands for both Government Agencies and private sector clients.
Certifications and Licenses
I was referred to the Gilchrist law firm and spoke with Christian Granados. After consulting with him, I decided to proceed and was able to get a quick resolution. I am very happy and thankful for his advice and the fast response. I would absolutely recommend him!
I was referred to Gilchrist Law Firm where I had a great experience from day one. I was asked to submit a form with more information about my case and the next day I had a meeting with Christian Granados. Christian was very professional, answered all my questions, and provided me a solution to my problem. Thank you, Christian! I will certainly use the Gilchrist Law Firm for any issues in the future.
Nicole Penna
May 10, 2023
Couldn't be happier, results were more than satisfactory!! I would definitely engage again in the future were it needed.
In few words, Gilchrist Law Firm is a highly competitive team, with trained professionals committed to making my case pleasant and smooth work experience that can rarely be achieved since, Working with Gilchrist was such a great experience at all levels… My special thanks to Christian Granados and Michelle Weiner. Thanks team.
Carla Garcia
April 14, 2023